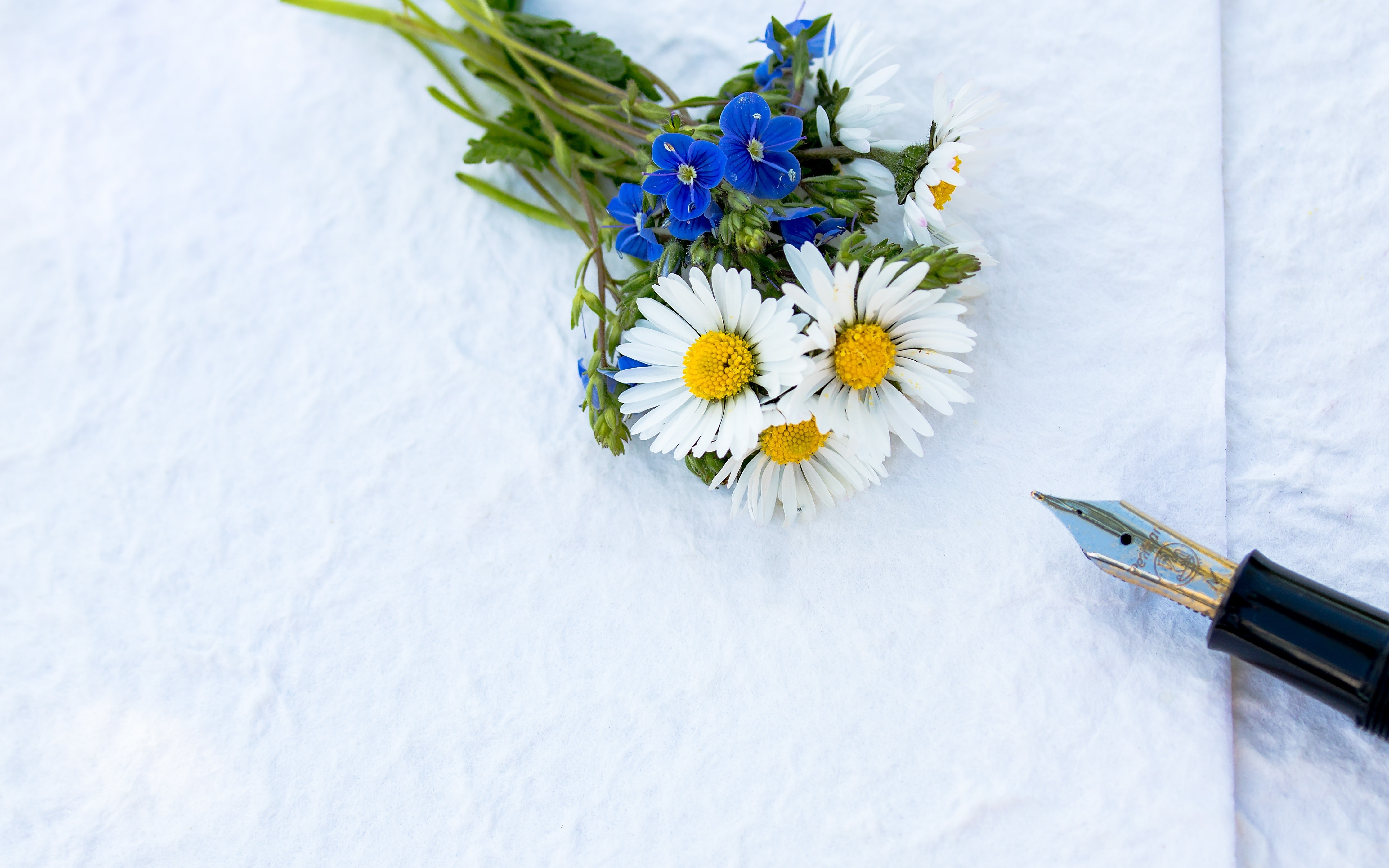 A new year means a new beginning. Time for things to start afresh and take over the array of months and days, planned ahead to come. We all are wanderers in the lost trails of time. Circled out of our true domains, lost in a world of blinding lights, that seldom do we even spot our shadows falling behind our soul selves. Barely making us feel alive.
This is true to the hurly burly of our busy hours, that life becomes a challenging domain to orchestrate these distinct personalities, perfectly carried out by us, in the broad daylight. And it's only human to expect an astral projection while yearning for peace, and a space of your own.
These beliefs conjoined together give birth to the ideology of a sacred place. A place to confide in, and bury the ashes of your charred thoughts.
It's unique yet astonishing how one's universe depends upon the universe they live in. Yes, I am talking about our very own beautiful homes. They hold our very existence so delicately that sometimes we often forget to appreciate all that our beautiful homes do for us.
To the same tune of thoughts, it's about time we give back to our homes, the much deserved attention. So there we are today with a list of some fantastic trends to follow in 2018, and re work your interiors to rejuvenate the Essence of your insides:
BOLD COLOURS
Though it may be a striking adventure but believingly, bold colours and moody pigments are the rage of 2018.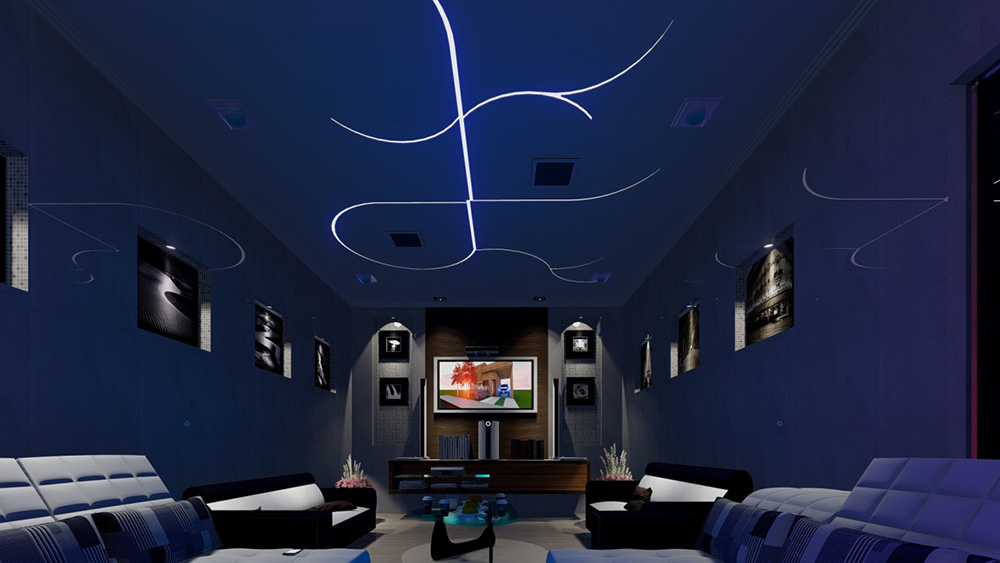 From dark blues to dull greys, and whites tones to woody textures. Re doing your interior decoration in these hot selling tones is sure to push your trend meter to the highest peaks.
GLOBAL ESSENCE
Travellers always find their choicest of things on the go. And that's exactly the way to draw your inspiration from around the globe. With a myriad of options available worldwide, that can easily be found at the artifact stores near you, you may breathe a worldly essence into your home interiors and make it worth a spectacular vision, to save yourself from the flatness.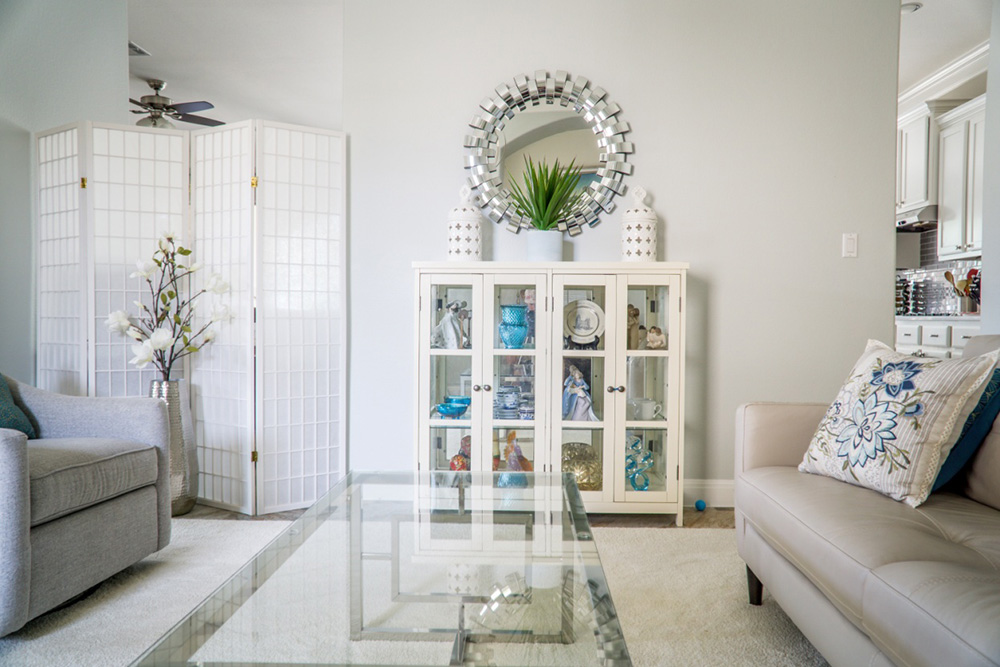 VINTAGE ACCESSORIES
Be it your home, hotel, or office. A literary touch, and a mix of vintage souvenirs can make an exceptionally personal experience. This addition will give your space a little something special with a potential focal point and redefine the aesthetics of your space.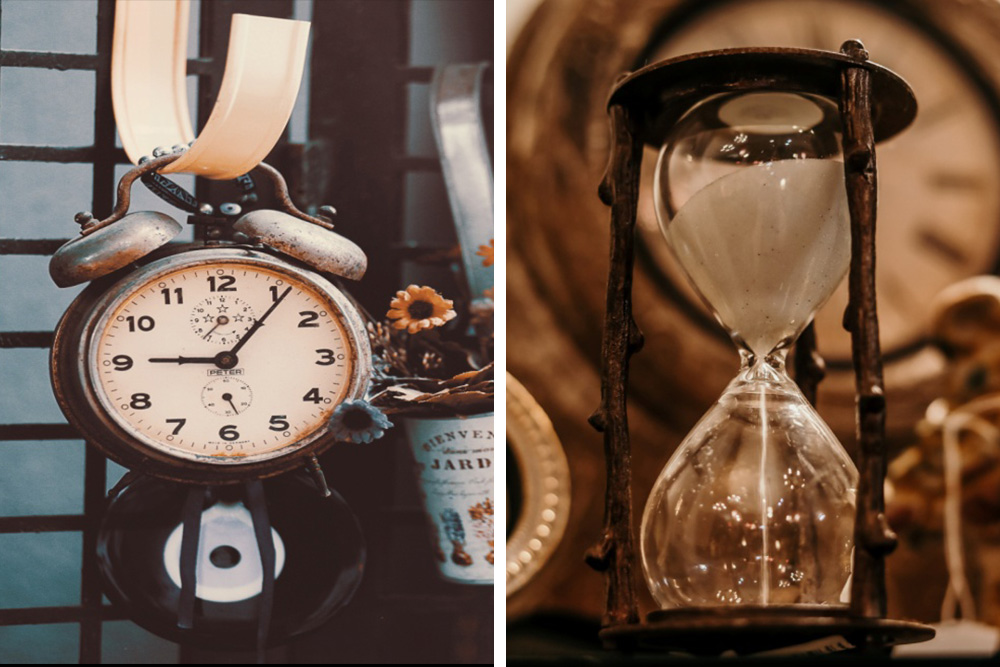 Depending upon your likes, you can choose which era of design do you associate with the most and use it to accessorise your place!
DARK FIXTURES
Dark fixtures are staging a comeback. Brass is overpowering the ubiquitous rose gold. There seems to be a continued affection for mixing metal finishes in all areas.
From furniture, kitchen and bathroom fixtures, to lighting cabinet hardwares and accessories; Copper, bronze, brass, satin brass, gold and black nickel will make your world of desires work together in an interchangeable and trendy fashion.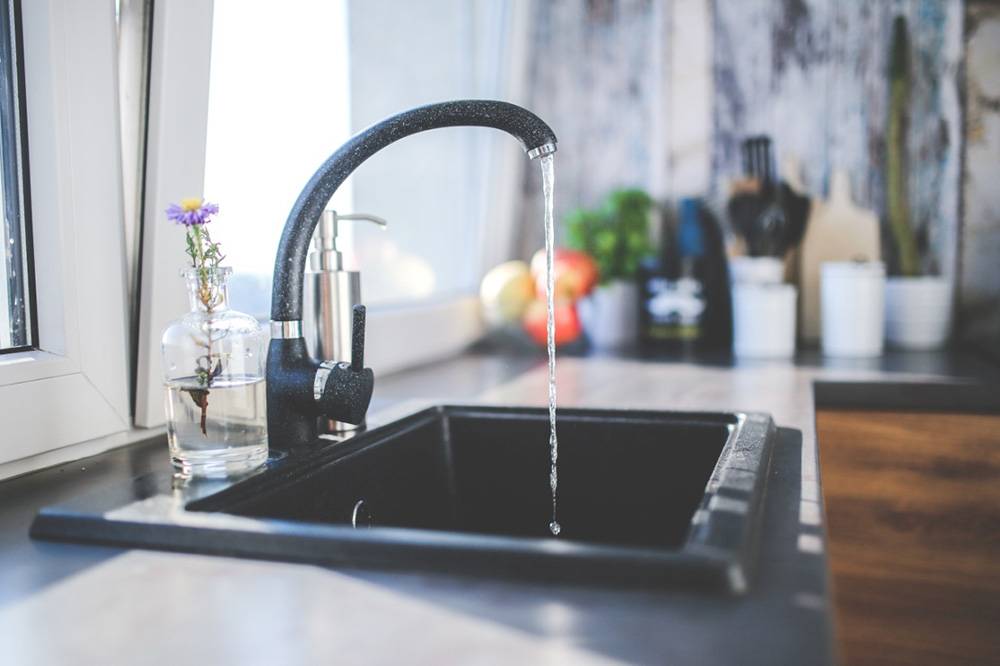 TROPICAL PRINTS
In continuation to last year, tropical prints are still a big hit. Interestingly, now it's less about vibrant carnival brights and more about mixing plenty of lush, energizing greens. These greens will add a refreshing flavor to your walls and strike the right balance of exhilaration between your working schedule and the home hours.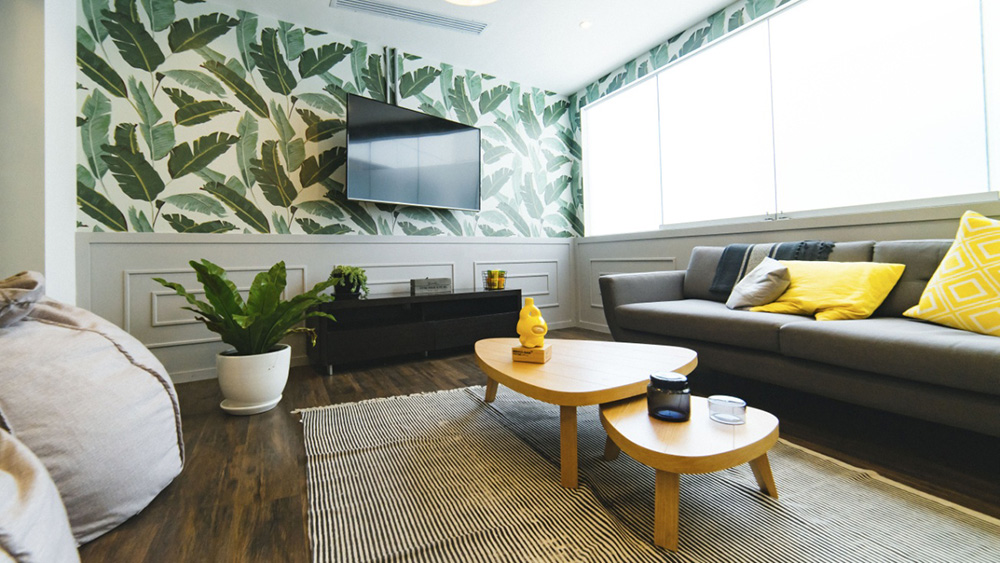 WIDE PLAN FLOORING
Plank wood floor is a longer and wider deal this year. It is sure to be on the rise as the year progresses. Wider planks make the best flawless quality for those who favour rustic or business aesthetics and plank wood in general. It is not only a great option for any space's aesthetics, but is also a petty matter of maintenance for daily use.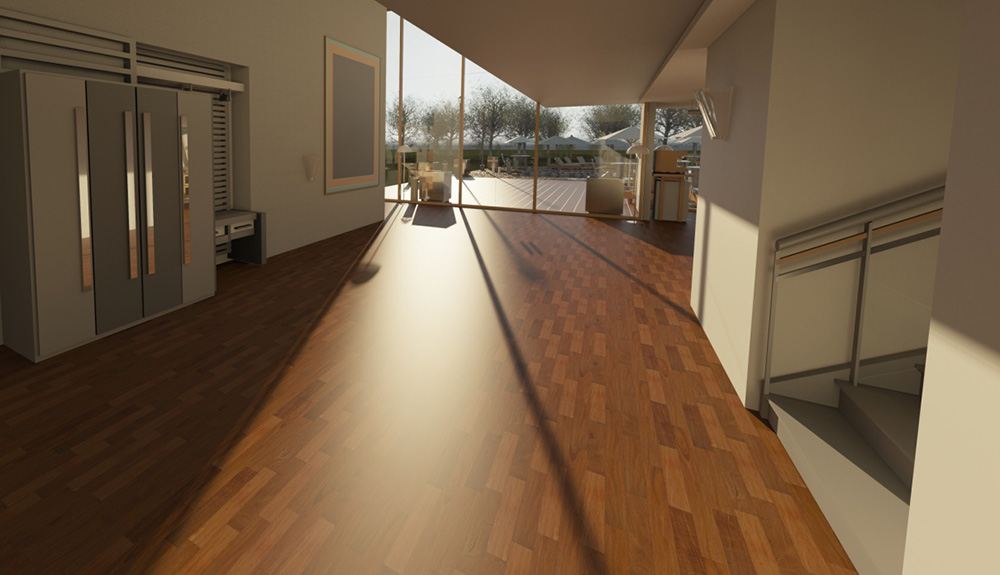 ASPIRATIONAL SPACES
Creating an aspirational space is a predicted trend this year. There is definitely going to be a shift towards designing spaces based on people's feelings and aspirations. This is because now People are crystal clear about sharing their ideology on how they want to feel at home and choose between relaxed, energizing and professional makeovers of their sacred places.
True to the professional essence, unconventional and unwinding designs at work places can also serve for a refreshing time, enjoyed by employees. Be it catching over some coffee or just the way they put themselves together to work, aspirational  spaces can break apart the routine and deliver fresh energies that will positively impact one's productivity levels and keep them happy and refreshed throughout the day.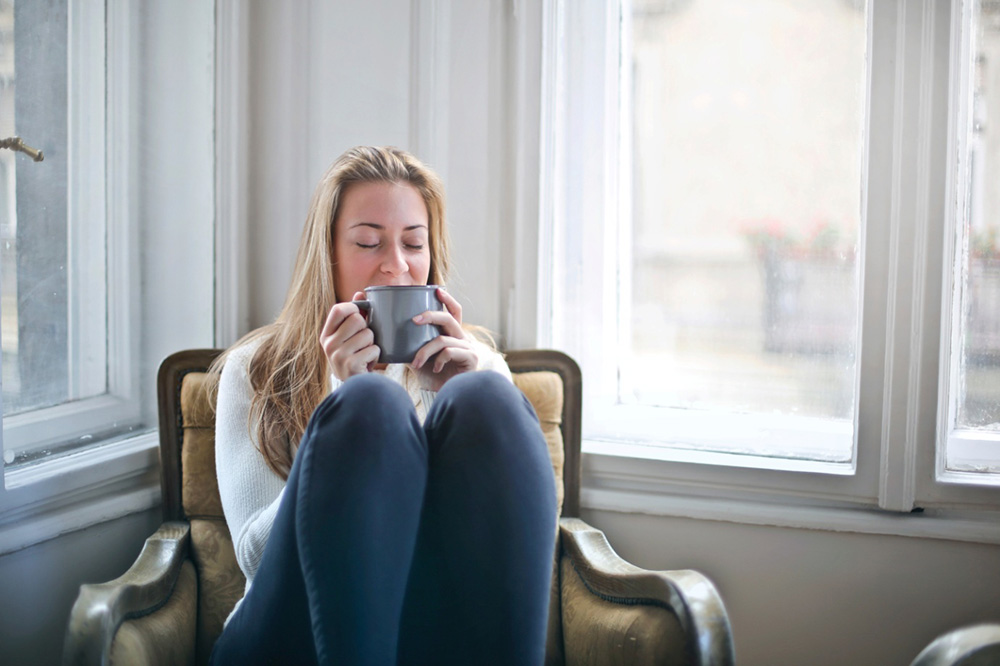 We hope our perspective on these climbing trends will give you serious goals to re think your spaces.
To incorporate these tends into your interiors, free feel to write to us at vatikainteriorsolutions@gmail.com , and connect with us!
Thanks for stopping by!