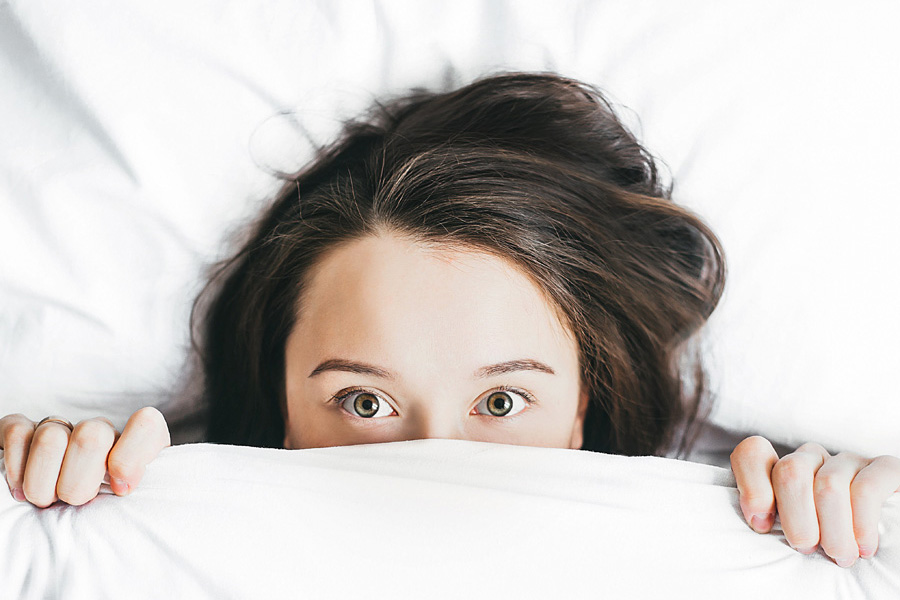 Living in a world of 2018 where times are fleeting ahead with lightning fast speed, sleeping down to a tiring and stressful day is a routine that recurringly occurs to the most of us. Honestly speaking, it is one such recurrence that ticks round the clock, beating every ounce of exuberance out and away from our daily existence.
As a result, the weary soul lurks for a peaceful and tranquilizing dome of sanity, to brush off the boulders of anxiety and bounce back in the battle field of life, like born afresh!
True to the above notion, it is not highly surprising, that our soulful bedrooms form for this replenishment of our torn and withered souls. They not only calm our firing energies down, but also generate an appeasing environment to lose ourselves in our own wonderland. But did many of us know how our bedroom's interior decoration plays a vital role in providing us the much coveted restful sleep?? Well then, If not, here's your guide on how to frame your bedrooms effectively and how to turn them into a personalized, dreamy, and tranquilizing domain, serenely appealing to a calmer you!
THE SIDE (STAND) STORY: Most often than not, we decorate our side stands with lamps and frames, or other miscellaneous items, that are great for ornamentation. But honestly, ask yourself, besides the visual radiance, do they do any personal good to you? The answer is no! So try replacing them with the items below:
Flower vase – containing fresh and fragrant flowers
Books – that are currently under your specs
Scented candles – kept unlit with your choicest flavors! Select between vanilla, lavender, water lily and a lot more.
A water barrel and some herbal tea, to wake up to a refreshing awakening the next day.

Comfy Bedding Accessories:
It's been quite a trend to use sparkly and stiff bedding accessories these days. The beading details (which are actually too much, with loads of sequins and a scratchy nature), take away the tenderness of your sleep and leave you with an itchy, breathless and discomforting slumber.
So here's the deal. Use instead, soft accessories that are light and delightfully uplifting. Crispy cotton sheets, scrunchy pillows, linen materials, cotton percale, and even cotton sateen. All these materials offer the tenderness required for a fresh and completely dunking experience.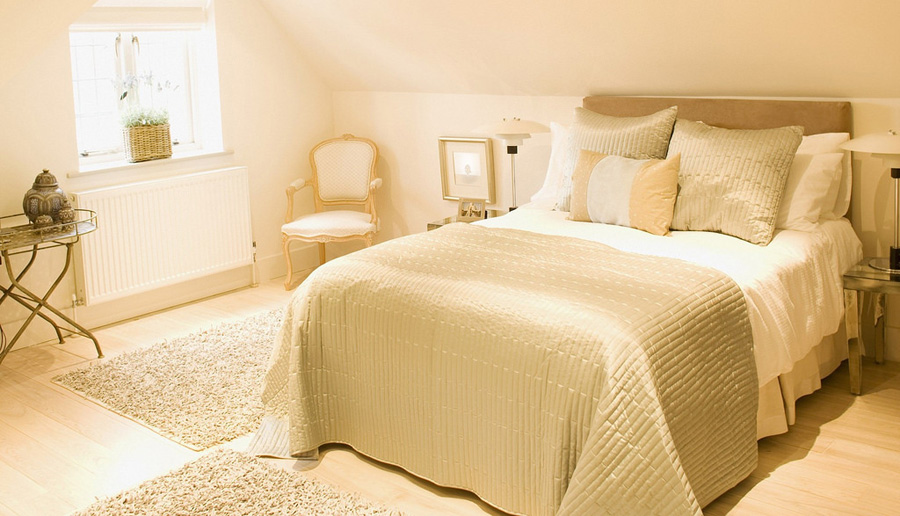 Sleeping Rituals:
Ever heard of sandalwood wafting? Well It's all about the swishing movement of lighted sandalwood in your sleeping bay. The unfurling aroma, moves around the room and tranquilizes your senses for a much relaxed doze.
Hence depending upon your liking for different bed time rituals, you may choose between the suggested rituals to do one for yourself:
Light Music – Light music shortly before bed time can help you unwind, and divorce your connect from a taxing routine.
Dim Lights – Dim lights play a great role in diminishing the brightness stuck in our minds, from an exhausting schedule. This will help you drown to sleep faster and create an essentially drowsy atmosphere in your bedroom.
Scents – Scents are a great way to rejuvenate your senses. Spritz your favorite scent in your sleeping abode and let every pore of your existence relax with the dispersing aroma.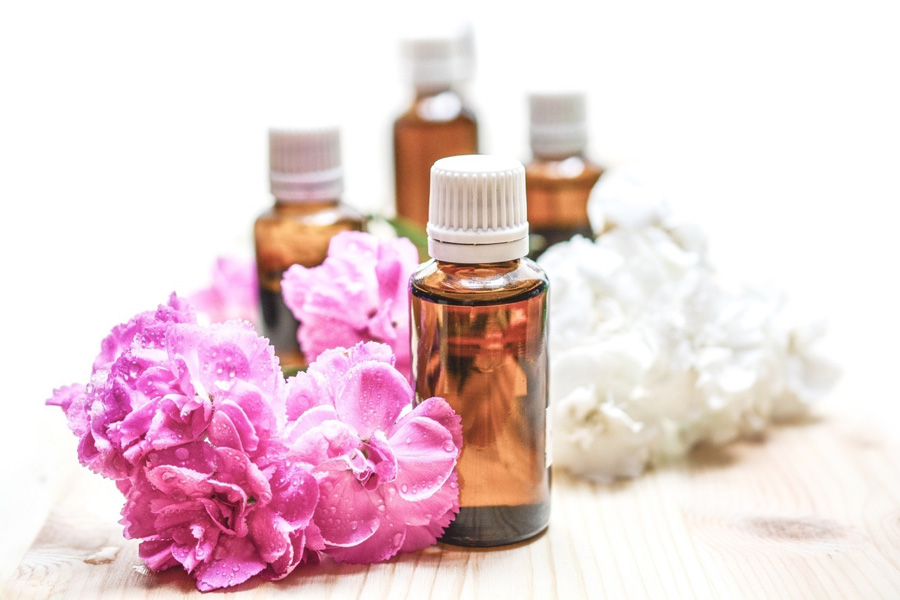 CARPET IT UP:
Carpeting is luxury underfoot in a modern house design. It also feels great to step down to a cozy underfoot laying. However, it may not be a great option for anyone allergic to dust particles, or if you're an undefiable cleaner of your floors. In that case, you can choose from a range of  washable rugs, so you don't lose the charm of your sleeping den, and can still enjoy the luxury of the underfoot warmth.
THINK TWICE ''THE TV'':
We are all aware of the harmful blue rays emitted out of the TV screens. This tampers with your sleep and disturbs your biological clock. As a result, you wake up with a disturbed mind and the day forth seems like a climb to the Mount Everest! While it not only adds to your fatigue, it also affects your eyes, turning them into something similar to a panda's eyes, which worsens with time.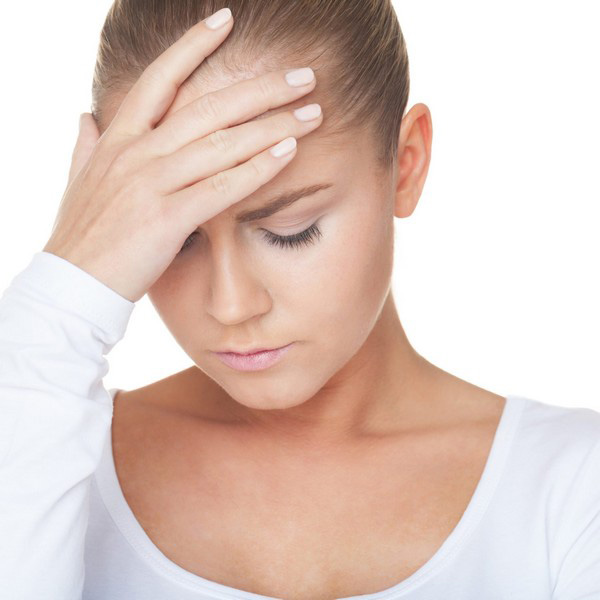 Hence restrict, or prohibit the use of television, or just any other screen operated devices in your bedroom, for a better, healthier, and refreshing sleep. This will not only add to your strength, but also double up your productivity at work, so you can move on with flying colors.