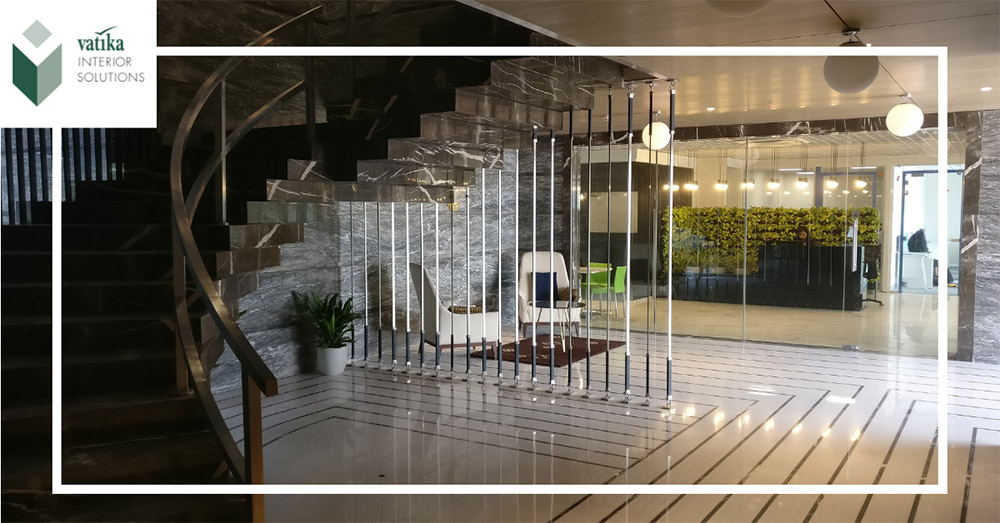 Gone are the days when the reception area to an office would mean a boring looking sofa set and a centre table. In times of 'first impression is the last impression', the décor for your reception area or the other common areas have to be one to match up to what you as an organization stand for. It is no surprise then, that a lot of thought and design ideas are amalgamated together to make every common area in the office spaces exuding perfection and a statement of its own.
1. Minimalistic Décor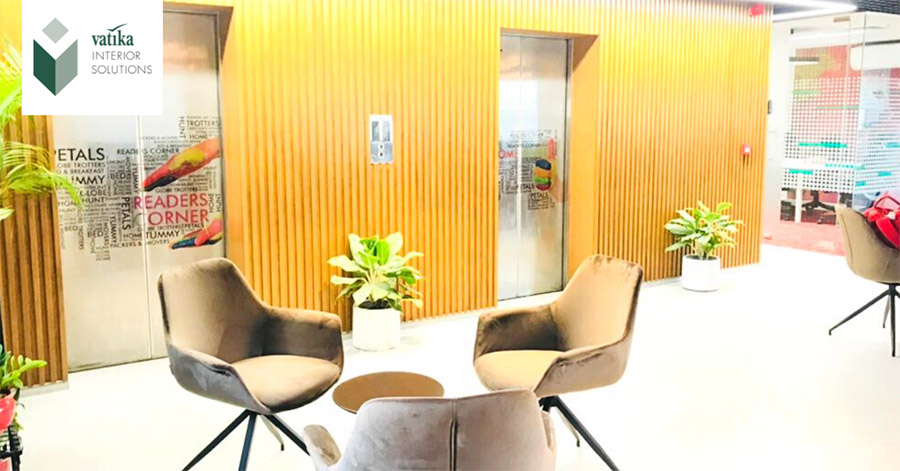 Imagine stepping out of the lift into an aisle of modernly designed and well cushioned tripod chairs with neatly interspersed manicured potted plants. One would stop to admire and maybe spend a few minutes to enjoy this unique luxury. It is also a good idea, in the sense that it efficiently uses up an otherwise under-utilized space and it also doubles up for a waiting area cum lounge. Where the expertise of design services also comes into play is 'how much of it is good enough' and the placement of the furniture. As much as one is tempted to go all out, the entire purpose of 'Breaking The Clutter' would be defeated if the place looks cluttered.
2. Hues that Make a Statement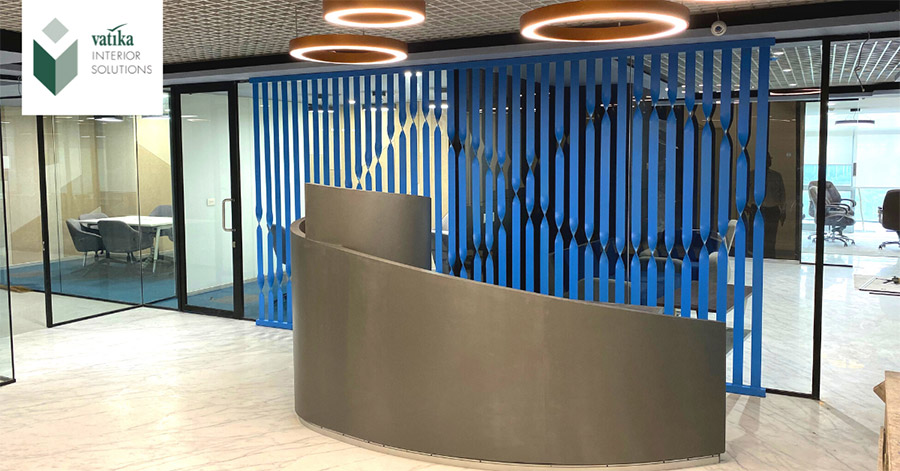 To make a bold statement, the choice of colours plays a huge role. When it comes to office spaces, one can't overlook the corporate colours and at the same time the entire aim of designing a statement office is to break the monotony. Here is where the expert hand of an interior solutions provider comes into use. Especially, when it comes to the reception area it is crucial to choose from a design that is space efficient as well as leaves a lasting impression.
3. Exude a Soothing Vibe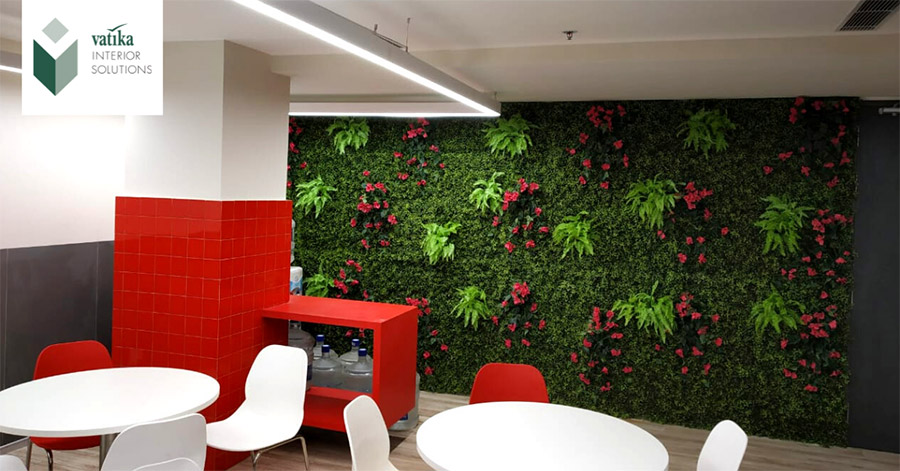 When it comes to office spaces, it goes beyond just the reception or lounge area for guests. Nowadays, most corporate organizations focus on an 'employee-first' structure, whereby the welfare of the employees also plays a pivotal role in their morale. The one place a company should put their monies at is the café area, that can be designed in such a way that it also becomes a place for them to unwind and recreate. The design can be designed to exude a calm and soothing vibe.
4. Recreation Areas with a Purpose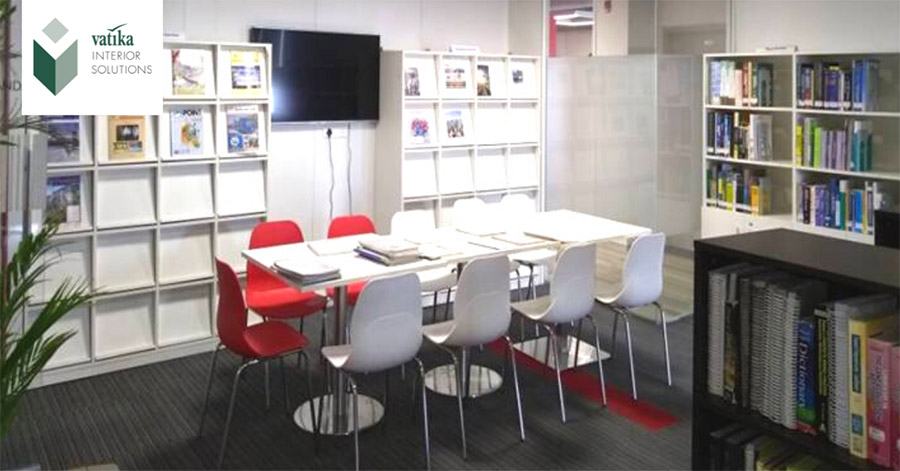 Recreation doesn't only have to be limited to cafes, inspired by the exemplary Google office many corporate organizations have chosen to extend an extra area for their employees that adds to their daily activities apart from work.
Not only that, in the age of social media and the endless tags on social platforms every office must be ready to have pictures of their office all over social media, anyone searching your company is going to definitely have a 'social media-created' impression about your office.
5. Bring in Art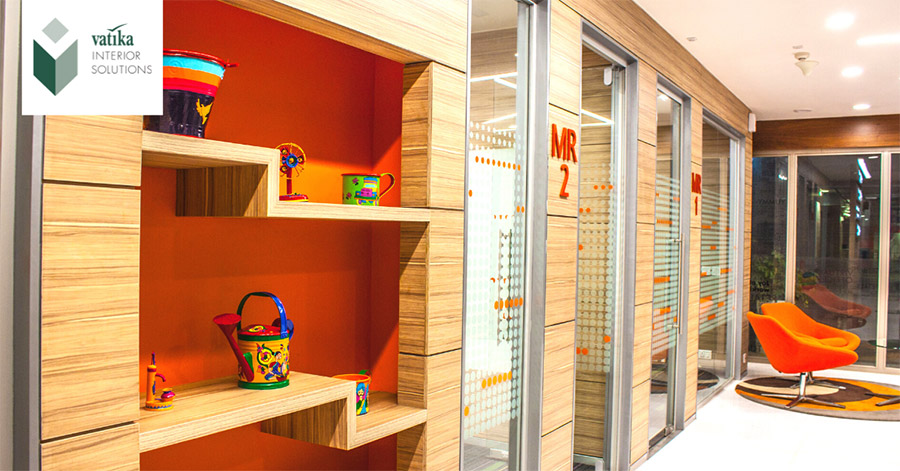 Art by nature is a brilliant confluence of creativity and intelligence. It is often times said that 'creativity is not competition', but in the age of cut-throat competition, where one company is doing everything it takes to out-do one another, the sky is the limit with experimentation. You can go all out, by choosing from recycled and up-cycled artifacts in display units to classic paintings.
6. Illuminating Right!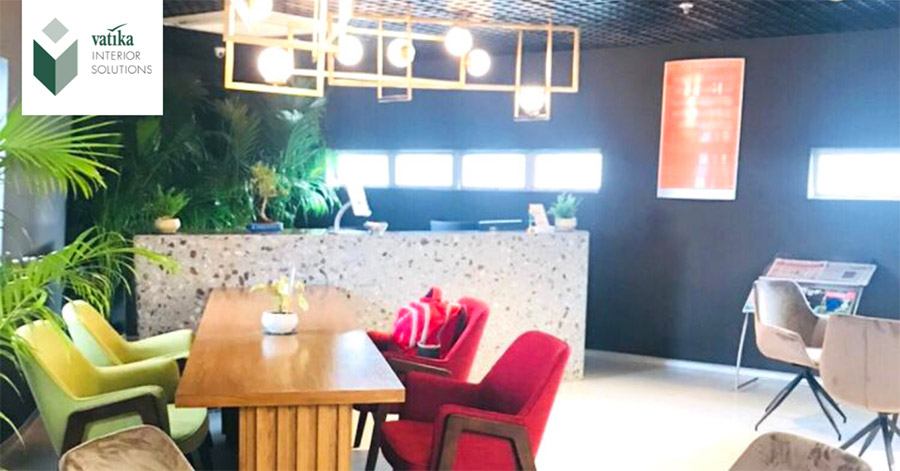 The choice of lighting for common spaces also is a major player in setting the tone of the decor of your office and should complement it. One can look beyond the ordinary and choose from a range of chandeliers, pendant lamps and customized wall units. Each, lending its own splendor and vibe to the space it illuminates.
To conclude, office culture has surely evolved with the increasing number of private companies and globalization has also had its effect on how office spaces are perceived. A well designed office leaves an ever-lasting impression on its employees, visitors and investors alike.